Stir-fry beef liver is not a common dish here in America. It is mostly known to be used for liver and onions which is the simpler version of this particular dish. Although not many people get excited at the sound of beef liver or any liver for that matter, there are some who appreciate it. So, for those who do, this dish truly is mouth watering and quite a treat every time it is served at the dinner table.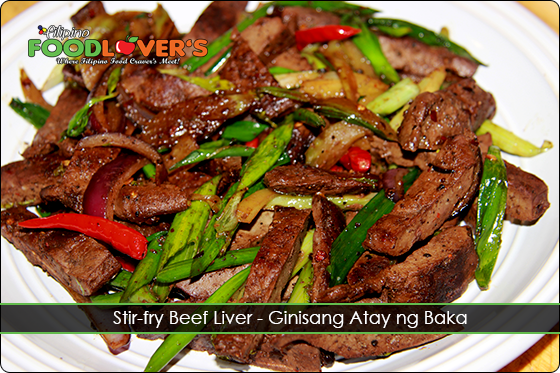 Liver and onions is delicious, but for me, I wanted to jazz the beef liver up a bit and that's the very reason why I decided to cook it with some added textures and extra flavor. This is why I decided to marinate the beef liver with soy sauce, white vinegar, and ground black pepper for half an hour before introducing to the heat.
Ingredients
1 Lb. Beef liver, skin removed and sliced 3/8 of an inch thick
3 Tbs Dark soy sauce
1 Tbs White vinegar
2 Tsp Ground black pepper
1 Tsp Salt
8 Fresh Thai-peppers
2 Stalks celery, chopped thinly
1 Bunch of scallions, chopped
1 Small onion, sliced thinly
1 Tsp Crushed red pepper flakes
4 Tbs Cooking oil
1 Tbs sesame oil
Cooking Instructions
For the marinade: In a bowl, place sliced beef liver along with soy sauce, vinegar, ground black pepper, and let it marinate for half an hour.
Cooking Process
Pre-heat frying pan and add 2 Tbs of cooking oil
Fry all beef liver in two batches, then set aside, and let it cool off
Slice all cooked beef liver into small strips and set aside
In a clean frying pan add the remaining 2 Tbs cooking oil and saute onions, celery, and ground black pepper over medium high heat for 2 minutes then, add the sliced beef liver and stir for 2 minutes
Next, add crushed red pepper flakes and Thai-peppers and stir again for another minute
Finally, add sesame oil and chopped scallions. Stir it well for one more minute or until scallions are lightly cooked, remove from the heat, and you're done.
Serve over white rice and enjoy!