Garlic Fried Chicken Wings is simple, quick, and easy to make. I remember when I was a kid I used to ask my mom to fix this all the time. It has a short ingredients list, but it's very satisfying.
Ingredients:
4 Lbs of Chicken wings, your choice of cut
10 Cloves of garlic, smashed
1 Tbs. Salt
½ Tbs. MSG (optional)
½ Tbs. Ground black pepper
Oil for frying
Directions:
Rinse chicken wings with cold water very thoroughly, drain, and place in a large bowl.
Add garlic, salt, pepper, and msg and mix it well.
Cover and set in the fridge for 30 minutes.
In a large frying pan add enough oil (about ½ in deep) and fry chicken wings in batches until both sides are golden brown, usually about 9 minutes on each side.
I like mine very crispy so I cook mine a little bit longer, until they are almost dark brown.
Serve with stir-fried vegetables or by it self. Enjoy!
Try my
Filipino Fried Wings v.2
!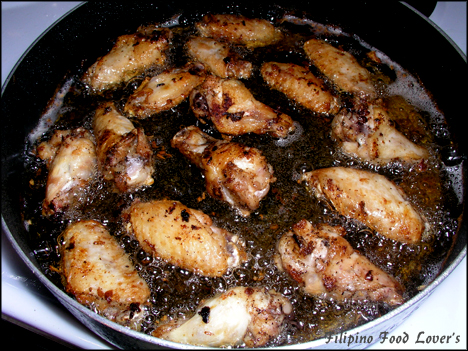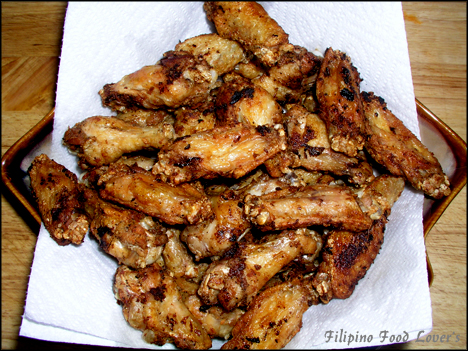 You could serve this as a companion dish for stir-fried vegetables or you can eat it by itself and also don't forget about those who like to drink. This could make a very good Pulutan (finger food).